Browse Categories
Subscribe

Get email updates on new products
Contact Us

Shandong Welldone Environmental New Materials Co.,Ltd.
No. 230, Changjiang Road, Qingdao, Shandong, China
Phone: + 86-532-68972860
Contact: Lisa Li
Phone: +86-17669680656
Email: lisa.li@welldonechina.com
Website: www.aquasorbchina.com

Contact Now
Super Absorbent Polymer Sodium Polyacrylate For Water Solidification And Sludge Curing In Oilfield
Product Names:Super Absorbent Polymer/Sodium Polyacrylate
Type:Synthetic Resin And Plastics, Super Absorbent Polymer
Brand Name:WELLDONE
Model Number:WD-NS368
Appearance:Powder / Granular before absorbing liquid
Application:Water Solidification And Sludge Curing In Oilfield
Packaging:25kg per kraft bag or up to customer 's Packaging request
Product Description:
In engineering construction, a large amount of waste mud will be generated during oilfield exploitation. The ability of using WELLDONE China superabsorbent polymer to absorb water or organic liquid makes it an ideal stable medium for waste disposal in landfills, which can properly handle these muds. . Mainly used for plugging of dam holes in flood season, water blocking of prefabricated joints in basements, tunnels and subways;
It is used for mud solidification in oil field, municipal sewage treatment and dredging projects, so as to facilitate excavation and transportation, etc.
Advantage:
Minimizes waste volume because typical expansion is less than 1%.
Mixes quickly to improve production efficiency
Reduce waste transportation and disposal costs compared to other bulking agents
Recommended WELLDONE® polymer : WD-NS368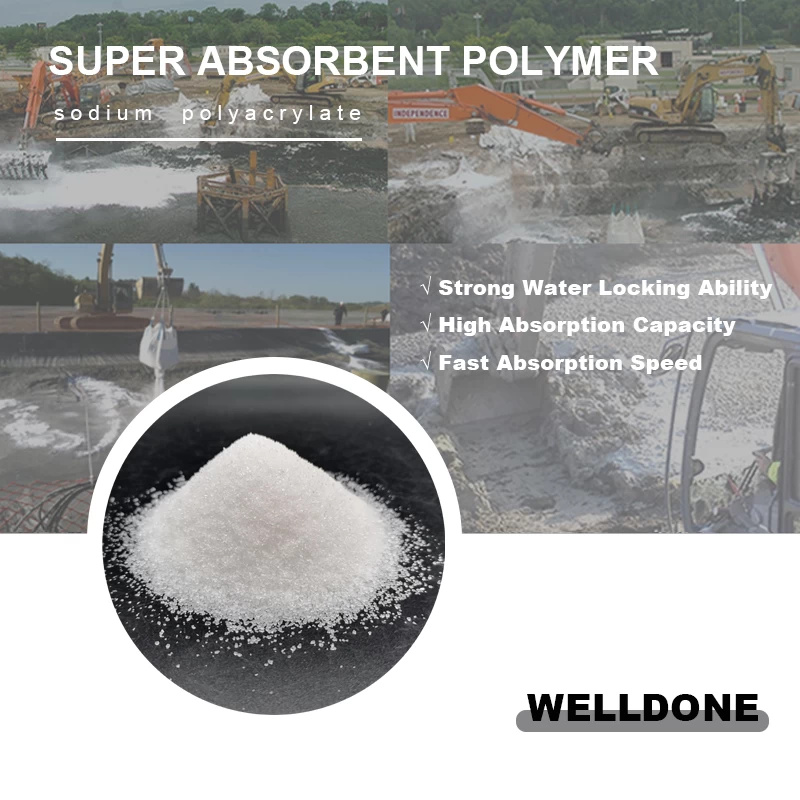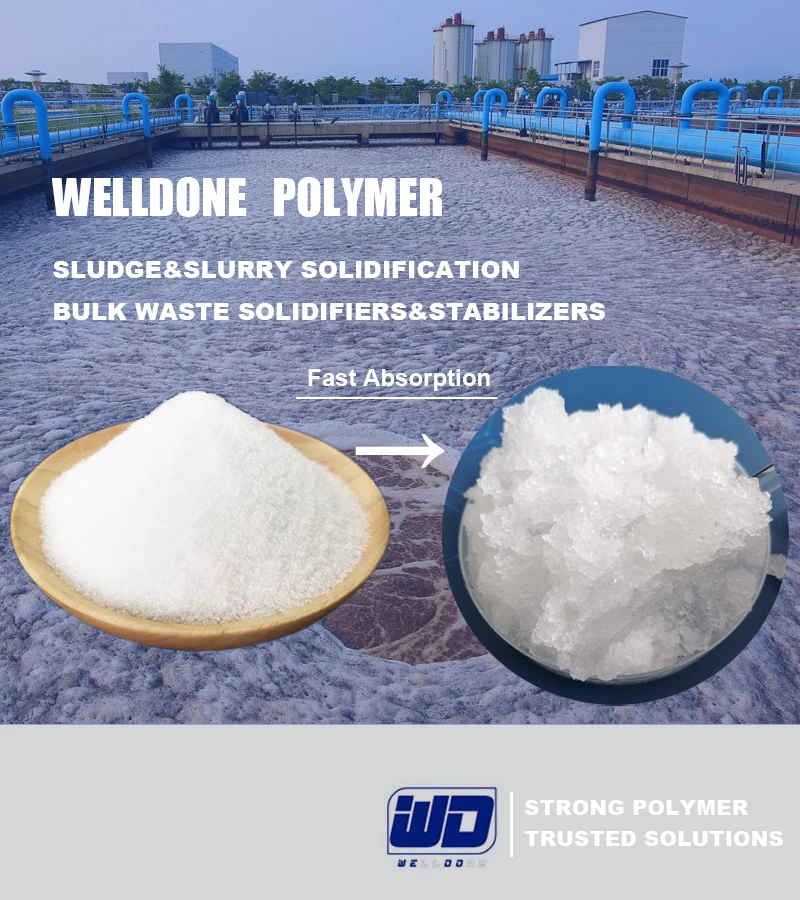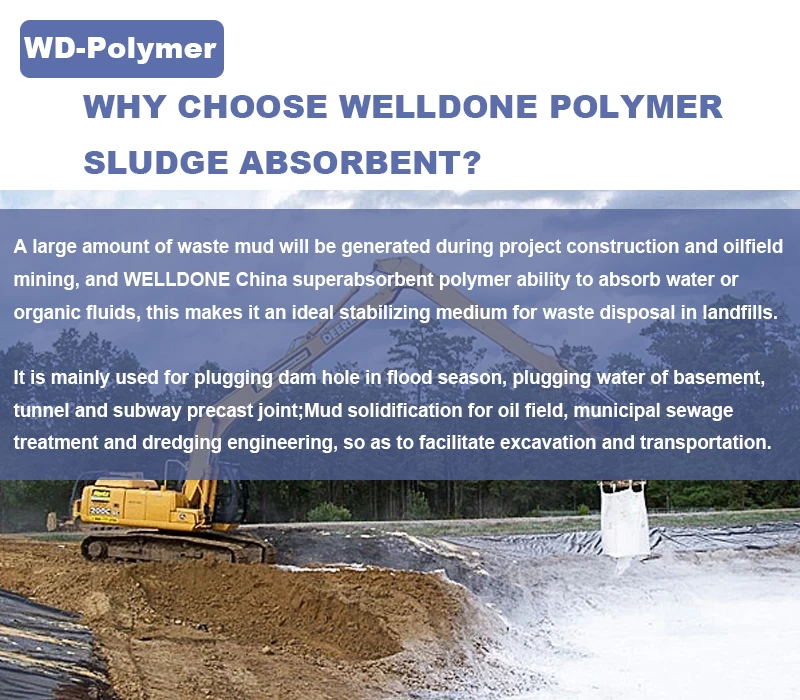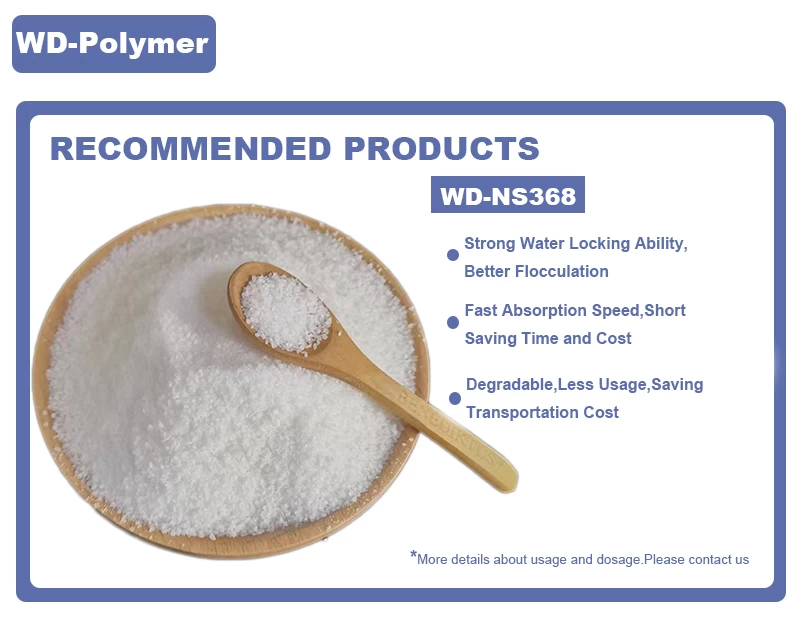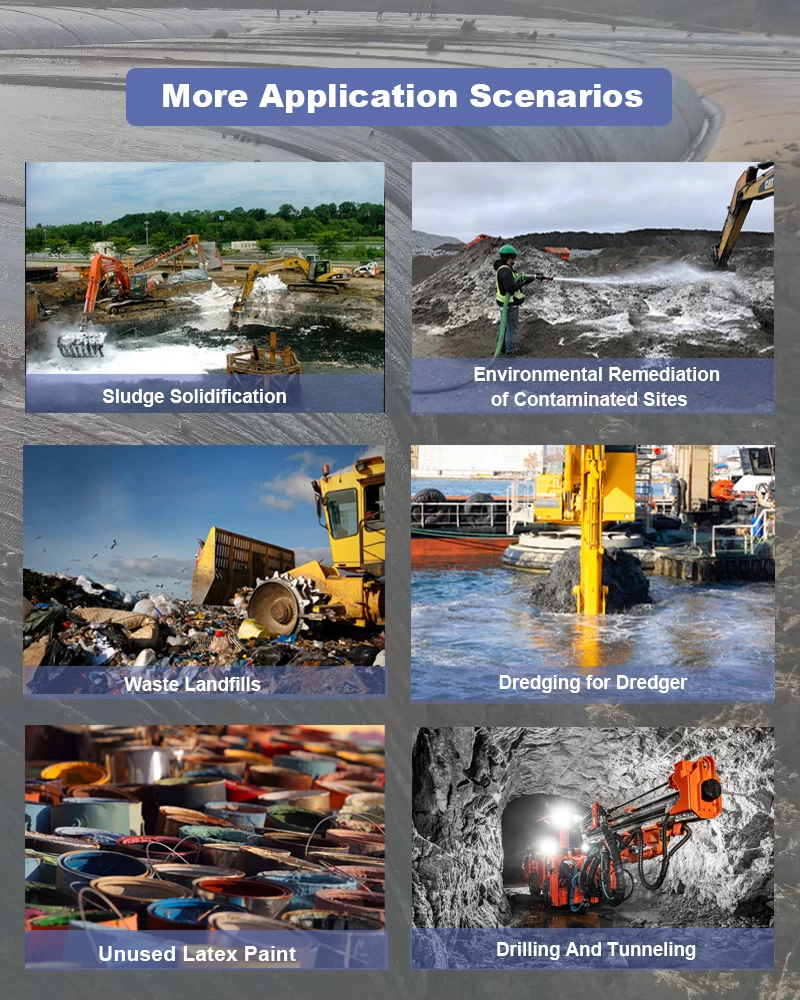 Shandong Welldone Environmental New Materials Co.,Ltd.
PDF Show:PDF