How to Make instant Snow That Feels Cold
Grace
2021-01-20 11:01:29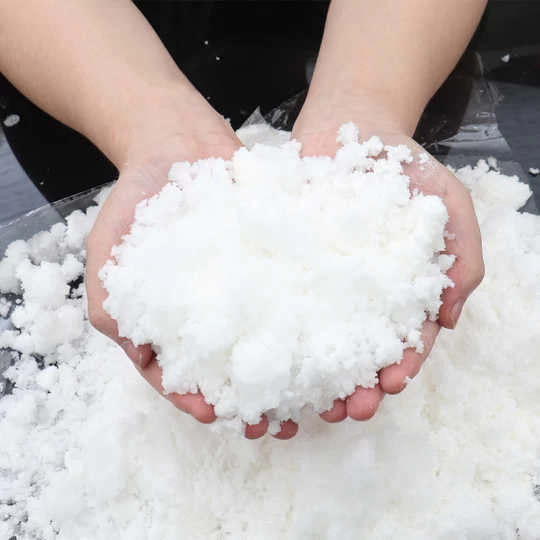 Sodium Polyacrylate 
"Instant Snow Polymer is made by cross-linking molecules of the sodium polyacrylate polymer, the powder in super absorbent diapers…. When water is added, the individual clusters internally hydrate and expand, forming small, fluffy clusters that do not cling to surrounding clusters. This appears as a powdery snow.
Sodium polyacrylate is a polymer used in disposable diapers, growing toys, sanitary napkins, and gel water sources.
What do you do ?
You can find sodium polyacrylate inside disposable diapers or as crystals in a garden center, used to help keep soil moist.
 Instant Snow Materias:
- Sodium polyacrylate
- Water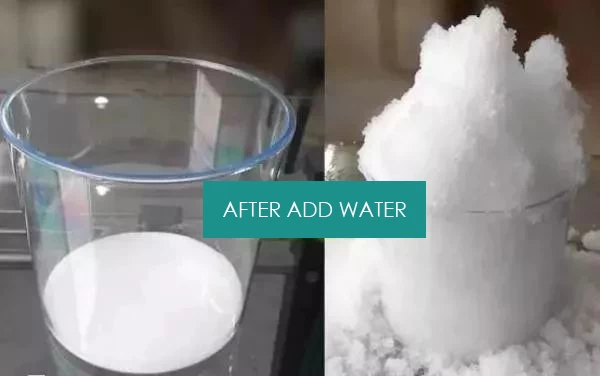 Just add water to the sodium polyacrylate and watch as the liquid magically changes into fluffy snow. Add more water until you have the desired amount of wetness. The gel will not dissolve.  
Sodium polyacrylate snow feels cool to the touch because it is mainly water. If you want to add more realism to the fake snow, you can refrigerate or freeze it. The gel will not melt. If it dries out, you can re-hydrate it by adding water.
Sources of Sodium Polyacrylate for instant Snow
- Pet pad
- Drown-free insect and bird feeders
- Sanitary napkin
- Anti-flood bag
- Gel hot or cold pack
- Growing toys
- Inside waterbeds
- Water blocker for wire and cables
- Garden crystals used to maintain moisture in soil for plants