Browse Categories
Subscribe

Get email updates on new products
Contact Us

Shandong Welldone Environmental New Materials Co.,Ltd.
No. 230, Changjiang Road, Qingdao, Shandong, China
Phone: + 86-532-68972860
Contact: Lisa Li
Phone: +86-17669680656
Email: lisa.li@welldonechina.com
Website: www.aquasorbchina.com

Contact Now
super absorbent polymer for planting crop tomatoes
1.Dry Matter :85% - 95%
2.Appearance of the product :Dry = white powder ; Hydrated = transparent gel
3.pH : 6.5-7.5
4..Particle size : Powders, micro granules, granules
5.Maximum absorption (in w/w)* : ≥350 in deionized water;150 in soil
6.Dosage Substrate: 22.5-30kg/ha
Product Description: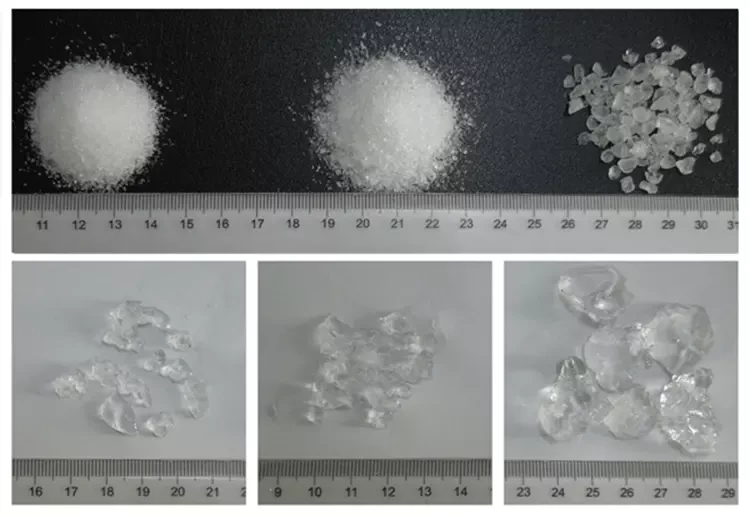 Super Absorbent Polymer suppliers according to the application and purpose, the application methods of water-retaining agent in agricultural production include dipping root, soaking seed, coating seed, mixing soil and making culture matrix, etc.
China Biodegradation SAP Biodegradation : The polymer is sensitive to the action of ultraviolet rays that, by breaking bonds, degrade the polymer into oligomers (molecules of much smaller size). It thus becomes much more sensitive to the aerobic and anaerobic processes of microbiological degradation. AQUASORB therefore degrades naturally in soils (up to 10% - 15% per year) in CO2, H20 and nitrogen compounds.
Test Results:
China super absorbent polymer test result that SAP improves horticultural crop yields due to better aeration of the substrate. The date of the first har- vest is earlier, which allows for faster crop rotation.
Method & Dosage:
Method :
Mix SAP with fine soil , throw even into the planting furrow or planting cave , after sowing , watering , then filled with soil to ditch point .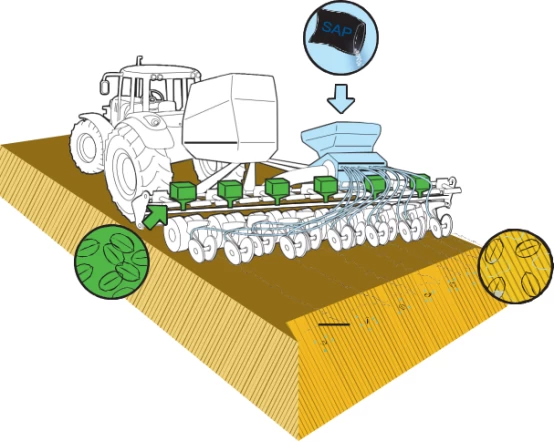 Dosage :
-- SAP for tomatoes ,Corn , soy bean , peanut : 22.5-30kg/ha

Recommended WELLDONE SAP® product :
WD-KS02 , WD-K03 , WD-KS05 , WD-KS06



Packing :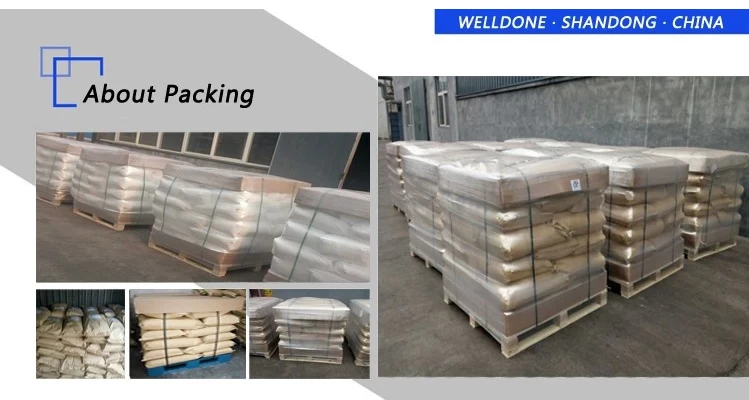 Shandong Welldone Environmental New Materials Co.,Ltd.
Tel:+8617669680656
Wechat:+8617669680656
Contact Person:Lisa Li
PDF Show:PDF
Other Products