RCEP pact 'victory of multilateralism, free trade'
Grace
Daily
2020-11-16 09:51:45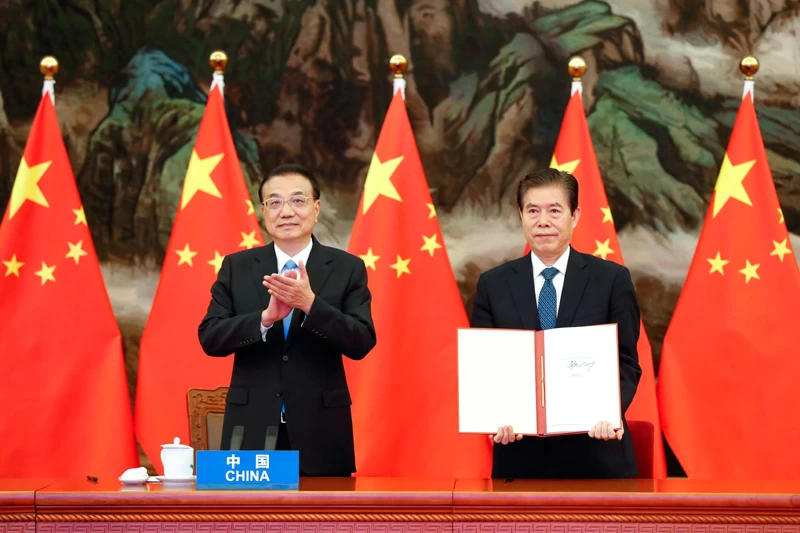 Fifteen Asia-Pacific countries on Sunday signed the Regional Comprehensive Economic Partnership agreement, the world's largest free-trade deal, the agreement involves all 10 member countries of the Association of Southeast Asian Nations and five of its major trading partners-China, Japan, South Korea, Australia and New Zealand.
The premier ofalso underlined the important leading role played by ASEAN countries during the RCEP negotiations, saying that China will continue to firmly support ASEAN's central role in pushing forward the follow-up work regarding the implementation of the RCEP agreement.
This will significantly boost regional trade and investment, reinforce industrial and supply chains, and enhance the ability of all parties to fight against the pandemic, as well as promote the economic recovery of all countries, and promote the region's long-term prosperity and growth, he said.
In the meantime, the pact will also provide a path and a strong impetus for the development of the Free Trade Area of the Asia-Pacific, or FTAAP, said Wang, who also is China's deputy international trade representative.