Browse Categories
Subscribe

Get email updates on new products
Contact Us

Shandong Welldone Environmental New Materials Co.,Ltd.
No. 230, Changjiang Road, Qingdao, Shandong, China
Phone: + 86-532-68972860
Contact: Lisa Li
Phone: +86-17669680656
Email: lisa.li@welldonechina.com
Website: www.aquasorbchina.com

Contact Now
Water absorbent polymer for Sugar Cane
1.Dry Matter :85% - 95%
2.Appearance of the product :Dry = white powder ; Hydrated = transparent gel
3.Particle size : Powders, micro granules, granules
4.Maximum absorption (in w/w)* : ≥350 in deionized water;150 in soil
5.Dosage Substrate: 22.5-30kg/ha
6.Supply Ability50000 Metric Ton/Metric Tons per Year
7.Package : 25kg per kraft bag
8.Port: Qingdao
Product Description: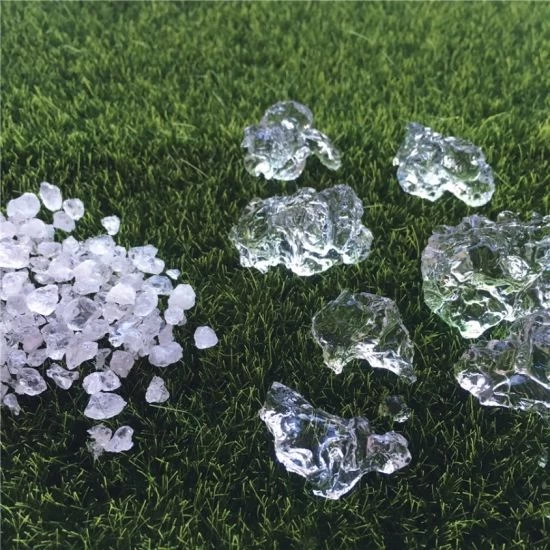 WELLDONE SAP® is Potassium Polyacrylate Polymer, when incorporated into soil or a substrate, absorbs and retains large quantities of water and nutrients.
Help with early plant growth, root system establishment, and maintaining soil moisture.
Such as Corn, wheat, corn, peanuts, pepper, soybeans Sugar Cane, Wheat, Oats etc.
WELLDONE AQUASORB is a water retainer that, when incorporated into a soil or a substrate, absorbs and retains large quantities of water and nutrients. WELLDONE AQUASORB has the property of easily releasing the absorbed water and nutrients, thereby allowing the plant to have water and nutrients available at will as a function of the absorption - release cycles.
Features & Benefits :

●Safety and Biodegradation ●Irrigation frequency reduced 50%.
●Enhances plant growth ●Improving soil structure
●Limits losses nutrient ●Long service life. Effectiveness in soil up to 5 years.
How Does It Work :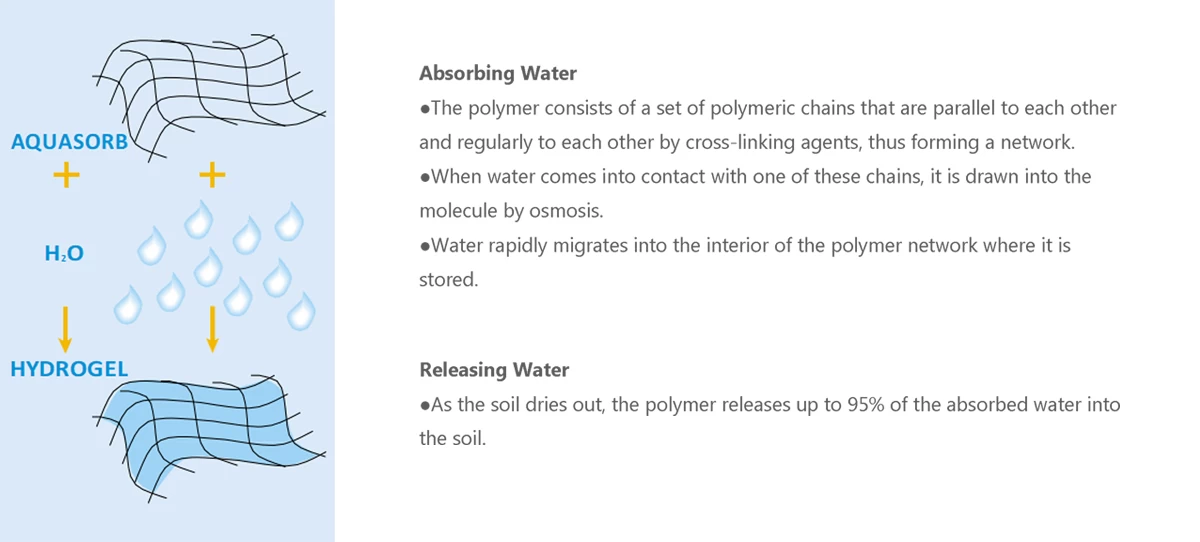 Test Results:
● In rain-fed sugar cane farming, super absorbent polymer improves the transplanting and growth rates of cane shoots during the dry season and has allowed for a significant increase in yields.
● The sugar yield of plots treated with 15 kg/ha increased by 25% over the control plots.
● WELLDONE SAP polymer gel was applied locally in the crop furrow when the shoots were replanted.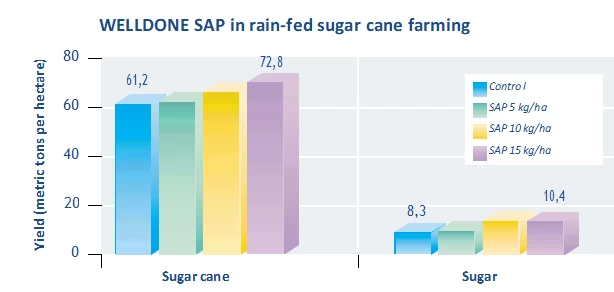 Method & Dosage: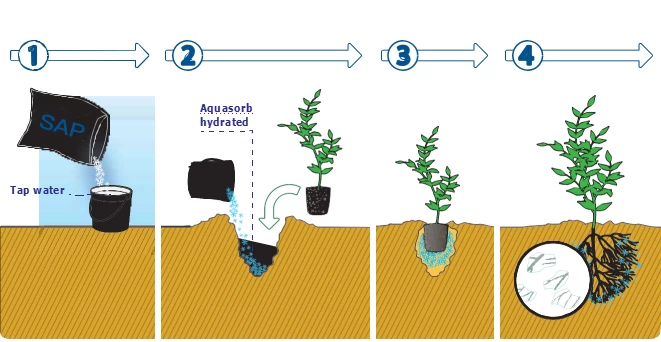 Method :
Mix SAP with fine soil , throw even into the planting furrow or planting cave , after sowing , watering , then filled with soil to ditch point .

Dosage :
-- SAP for Corn , soy bean , peanut : 22.5-30kg/ha

Recommended WELLDONE SAP product :
WD-KS02 , WD-K03 , WD-KS05 , WD-KS06
Packaging & Delivery: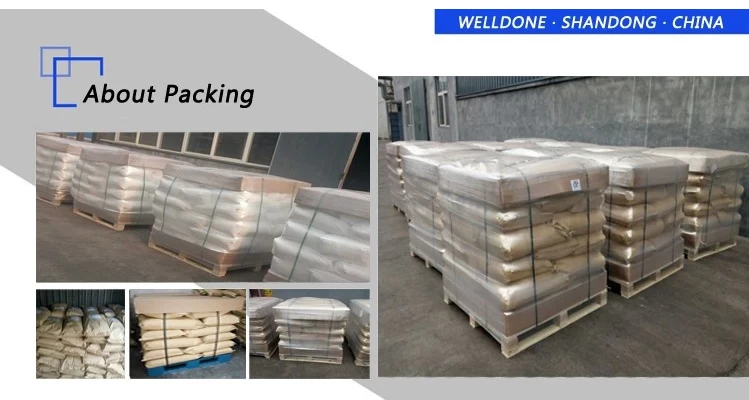 Shandong Welldone Environmental New Materials Co.,Ltd.
Tel:+8617669680656
Wechat:+8617669680656
Contact Person:Lisa Li
PDF Show:PDF
Other Products