Browse Categories
Subscribe

Get email updates on new products
Contact Us

Shandong Welldone Environmental New Materials Co.,Ltd.
No. 230, Changjiang Road, Qingdao, Shandong, China
Phone: + 86-532-68972860
Contact: Lisa Li
Phone: +86-17669680656
Email: lisa.li@welldonechina.com
Website: www.aquasorbchina.com

Contact Now
High Absorbent Polymer Super Absorbent Polymer
CAS No.: 9003-04-7
Other Names: SAP
MF: (C3H3NaO2)n
EINECS No.: 232-475-7
Type: Synthetic Resin And Plastics
Brand Name: WELLDONE
Appearance: Granule powder
Application: Baby Diaper
Certificate: ISO9001:2015, ISO14001:2015, SGS
Water Solubility: Insoluble
Physical Proper: Non-toxic, Harmless, Non-pollution
Water Absorbent Capacity: Very High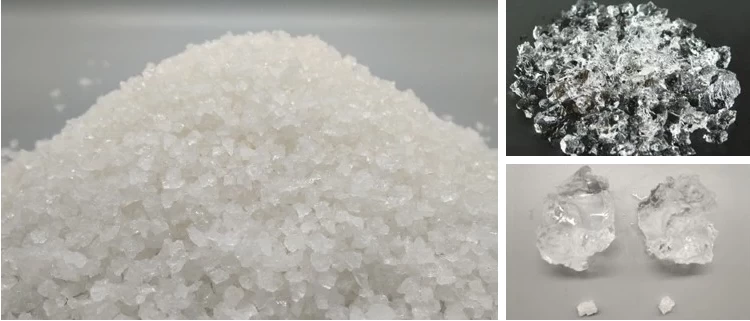 Super Absorbent Polymer for Diapers
Super absorbent polymer is a kind of new functional polymer material.With hydrophilic group, can absorb a large number of moisture and swelling can keep moisture outflow of synthetic resin, such as starch grafted acrylic acid salt, grafting acrylamide, high substitution degree crosslinking carboxymethyl cellulose, cross-linked carboxymethyl cellulose grafting acrylamide, crosslinking hydroxyethyl cellulose grafting acrylamide polymer, such as general can absorb the equivalent of resin 100 times more water volume, the highest bibulous rate can reach more than 1000 times, generally as medical materials, such as diapers, sanitary towels, etc.
Characteristics
— SAP is a new functional material with good water absorption and water holding capacity. As a Eco-friendly material, it is totally non-toxic, harmless and nonpolluting.
— A polymer material with good water absorption and water-holding capacity, SAP can absorb pure water up to hundreds times its weight and turn to water gel.
— The main uses of SAP are absorbing, retaining or to block liquid.
— Service life can last 2 years.
Mainly Items
External view: white granule
PH value: neutral
Distilled water multiple: ≥550 times
The number of artificial urine: ≥80 times
Absorb 0.9% normal saline: ≥100 times
Application of Super Absorbent Polymer
(1)medical and health: sanitary napkin, urine pad, diapers, medical mattress, absorbent paper, slow-release drug, paste, water bag, etc.
(2) agriculture and garden: soil water retention, seed coating, seed dressing.
(3) industry: anti-water expansion rubber, water-absorbing and anti-fouling paint, anti-condensation coating, anti-static coating, oil field plugging and oil-water separation, optical cable. Use of duct tape and cable paste, concrete curing and so on.
(4) preservatives for water absorbent, fruits and vegetables for the food industry.
Shandong Welldone Environmental New Materials Co.,Ltd.
Tel:+8618766918014
Contact Person:Grace Chen
PDF Show:PDF
Other Products