Care for babies - China's SAP factory provides high-quality products for the global infant diaper industry
Welldone
www.aquasorbchina.com
2023-09-05 16:21:36
Super absorbent polymer (SAP) is an indispensable innovative technology in the infant diaper industry. We will show you the wide range of applications of SAP in infant diapers, as well as the high-quality products and comprehensive support we provide for sales to developed regions such as the United States, Italy, and France.
Super Absorbent Polymer (SAP) is an advanced material with excellent water absorption and retention capabilities. In the manufacturing process of infant diapers, SAP plays a key role, providing super dry protection for babies. The following are the outstanding application advantages of SAP in infant diapers:
1. High water absorption performance: SAP can quickly absorb urine and convert it into gel form to prevent urine reflux and leakage and keep diapers dry.
2. High damping: SAP gel has excellent damping properties, which can reduce the baby's discomfort with diapers and provide a more comfortable wearing experience.
3. Odorless and sterilizing: SAP has a bactericidal effect, effectively inhibiting the generation of plaque and odor, and keeping diapers clean and hygienic.
4. Light and soft: The SAP material is light and soft, which will not burden the baby and provides a soft fit, improving wearing comfort and flexibility.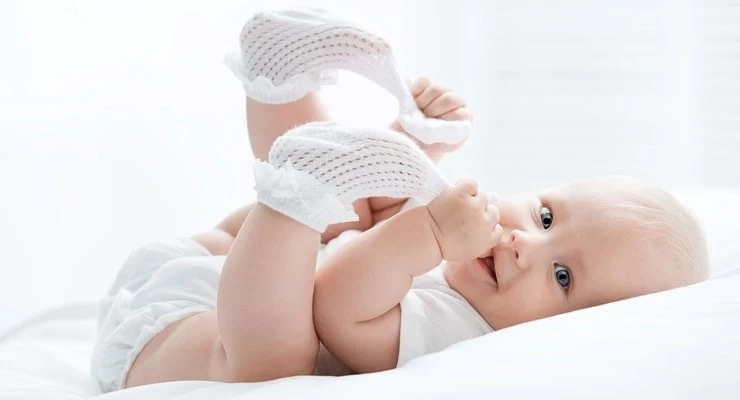 Baby Diaper
As a Chinese SAP factory, we are committed to providing high-quality SAP products and comprehensive support to the infant diaper industry. Our SAP products are produced in strict accordance with international standards and undergo rigorous testing and quality control to ensure their superior performance and reliability.
Professional team, trustworthy!
We will provide you with the following support and services:
Product customization and formula design: According to your needs, we will provide the most suitable SAP products and formula design to ensure that your specific requirements for diapers are met.
Technical support and solutions: Our experts will provide you with technical support on the correct use of SAP, production processes and quality control to ensure the smooth operation of your production line.
Supply chain and logistics management: We have an efficient supply chain and logistics management system that provides flexibility and on-time delivery in transportation to developed regions such as the United States, Italy, France, etc.
We look forward to cooperating with the global infant diaper industry to protect the health and happiness of babies with innovative technology!